RiseTek Global's proprietary Intelliboot is a lightweight tire boot that is secure and designed for customer ease of use.  Our patented vehicle booting technology was designed to provide maximum security and durability for years of effective parking enforcement use.
Intelliboot Features
Wheel boot guard blocks access to lug nuts deterring the removal of the tire

Recessed high-quality tire boot key pad provides accuracy and durability

Steel material provides security and longevity

Extended wheel boot foot deters drive-away

Multiple overrides provide vehicle booting operational flexibility

Optional tire boot GPS tracking for additional security and inventory control
Intelli-Truck-Boot
Our Intelli-Truck-Boot was created for the immobilization of large trucks and commercial vehicles. RiseTek's development of the larger truck wheel boot came in response to the needs of our larger municipal customers.  Our goal is to continue to adapt and improve our vehicle booting offering to support our clients ever evolving parking enforcement needs.
BOOT VISION is a powerful vehicle booting management solution that will process all of the steps of the self-releasing boot process, simplifying both your enforcement and administration teams jobs.
BOOT VISION was designed to seamlessly integrate with our clients' existing PCIMS (Parking Citation Information Management Solution) updating citation data in real time. BOOT VISION's easy to use customizable dashboard and reporting solution allows each user to define their report view, save, export and print useful reports for your enforcement program.
Your Customers Have Three Convenient Payment Options
24/7 Customer Care Center
Pay through our 24/7 Customer Care Center with the assistance of a helpful customer representative. Payments are processed through a secure PCI compliant IVR system.
Online Web Portal
Pay through our web portal which can be hosted by RiseTek or added to your existing website.
Text to Pay
Pay through Text. Simply text "IGOTBOOTED" to an operation specific number and the customer will be walked through the payment process, be issued a receipt and their boot release code.
VERGE DATA ANALYTICS
VERGE integrates your data into a powerful reporting, analytics and management tool that will dramatically improve the performance of your booting program.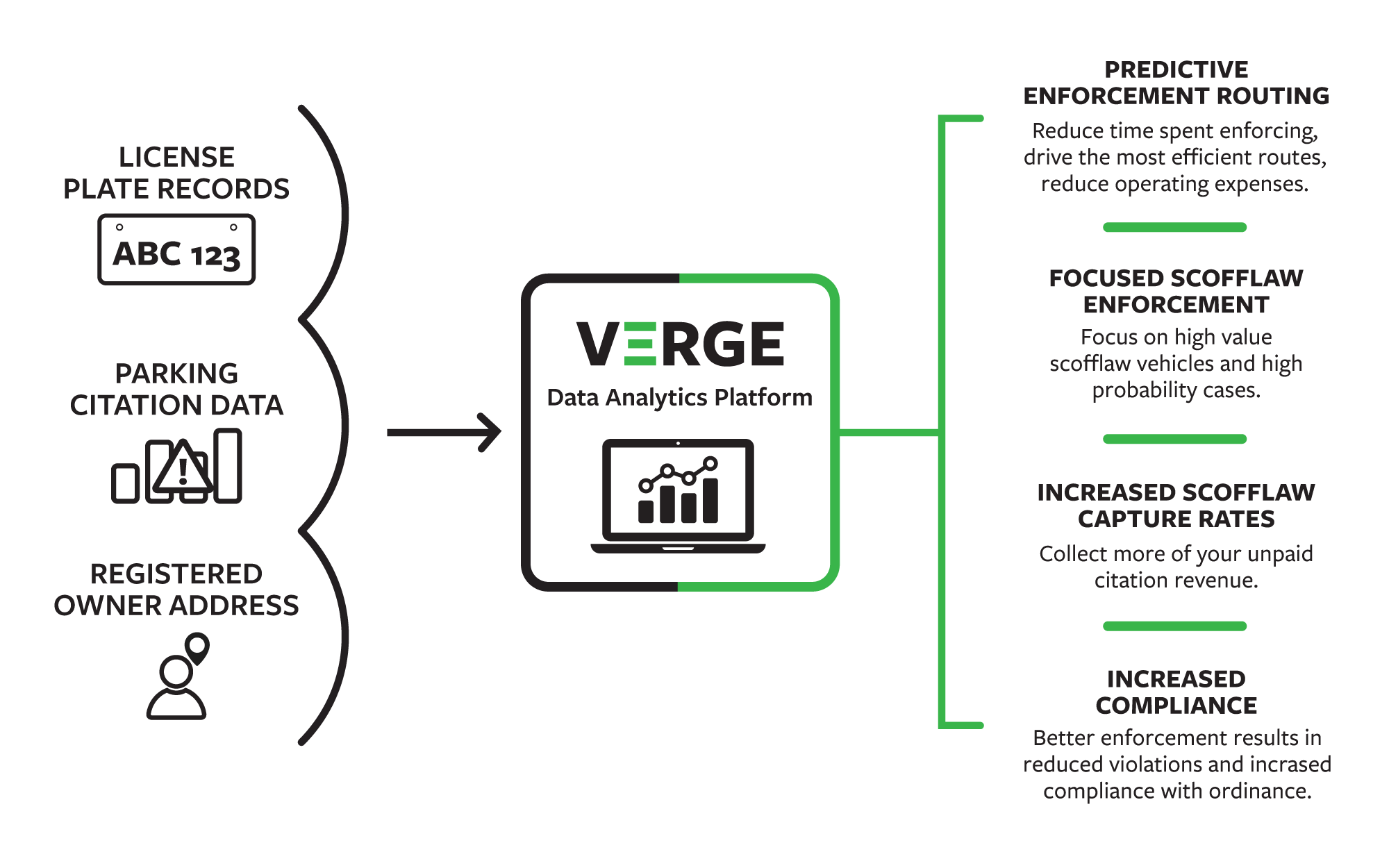 VERGE was designed by parking enforcement experts to deliver a more intelligent approach to booting.
VERGE is the "secret sauce" that makes RiseTek the intelligent booting solution.  The concept of sending booting crews blindly out to drive streets in hopes of coming across a scofflaw is inefficient and expensive. VERGE is a data analytics solution that leverages the mass amount of data that every parking enforcement program already have available to them to create an intelligent booting program.
VERGE leverages all of the data from your existing parking technology.  Our ability to create real time integrations with parking enforcement software, LPR systems, smart parking meters, multi-space meters, mobile payment apps and permitting programs allows us to unlock the power of your data.
SERVICE OFFERINGS
RiseTek Global designed our service offerings to be flexible and adaptive to fit any size enforcement program.  Our goal is to adapt our self releasing boot solution to add value and improve the performance for every type of client, including municipalities, universities, healthcare campuses, or commercial parking operations.
Full Service Booting
For those clients who need a complete turnkey booting enforcement solution, RiseTek Global will provide all aspects of a professional booting program customized to meet your needs.
24/7 Customer Care Center Support

License Plate Recognition
As we do in New York City, RiseTek will provide a professional boot staff, boot vehicles, license plate recognition systems, 24/7 customer care center support, boot return locations, and of course a sufficient inventory of our patented self releasing Intelliboots. Whether you have an existing booting program you are looking to outsource or supplement, or are launching a booting program, RiseTek Global offers you a solution that will meet your program goals.
Tech & Consult Services
For those clients who already have a quality boot team in place and simply would like to benefit from RiseTek technology and consultation, we have a solution that will work for your program.
24/7 Customer Care Center Support
RiseTek will provide you a sufficient inventory of our self releasing Intelliboots, our Boot Vision software and 24/7 support from our Customer Care Center.  Your staff applies the boots, RiseTek provides customer support through the payment process and boot release.  Your program reduces the cost of staffing for boot releases, reduces potential customer confrontations and your customers are able to pay and remove the Intelliboot from their vehicle quickly and easily.
Customized Solutions
If you are not quite sure how to best utilize RiseTek's service offerings for your enforcement program we welcome the opportunity to discuss a custom solution for your program.  Let RiseTek help you improve the performance of your parking enforcement program.
24/7 CUSTOMER CARE CENTER
RiseTek Global provides 24/7 customer care and support for all of our clients booting programs. The booting process by nature is not a pleasant experience for the customer. RiseTek understands the customer's situation and is focused on mitigating conflict and quickly resolving each customer's case.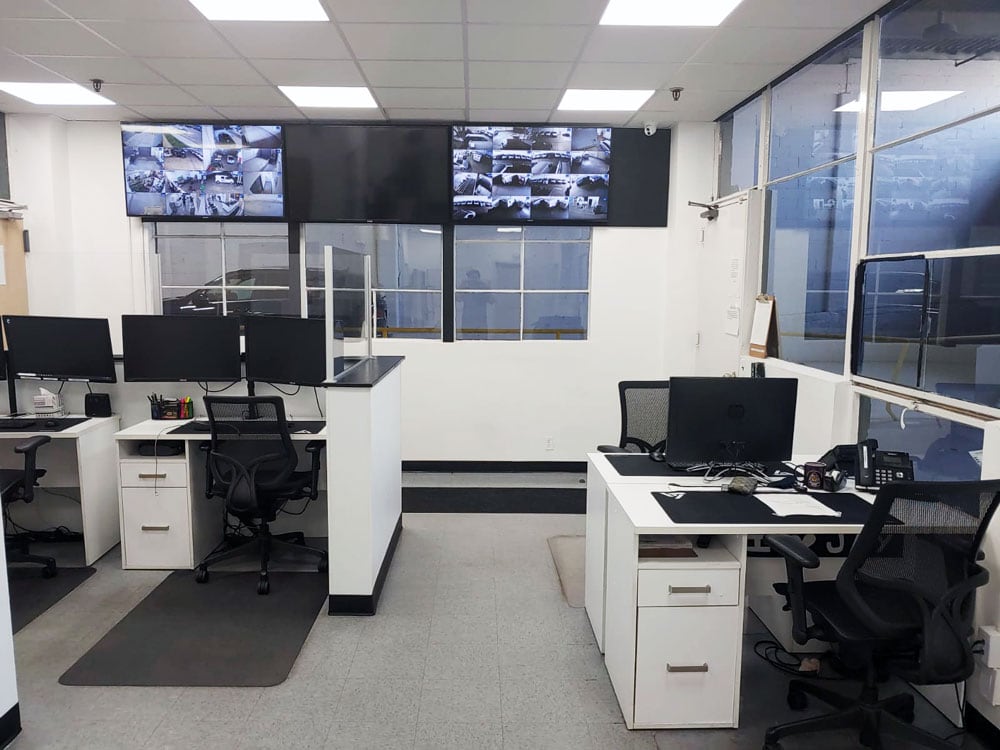 We work with each of our clients to establish their program specific policies and procedures, as well as custom scripting.

Each Customer Care Representative goes through comprehensive customer service training to prepare them to effectively assist each customer.

RiseTek provides multiple language speaking Representatives to better serve all of our customers.

Unique toll-free phone numbers are assigned to each client operations to properly inform our Customer Care Representatives of the call origin.

All interactions are monitored and recorded to ensure a high standard of performance and to provide supporting documentation for our clients.

Detailed reporting is provided to all of our clients on the performance of our Customer Care Center for complete transparency.